For freelance trader Razuan Razak, E-Commerce represented a stepping stone to pursue his dreams.
I first found out about the E-Commerce Classes through Eventbrite, and attended my first class then. After that, I just got a copy of the schedule and attended classes following that schedule.
Razuan Razak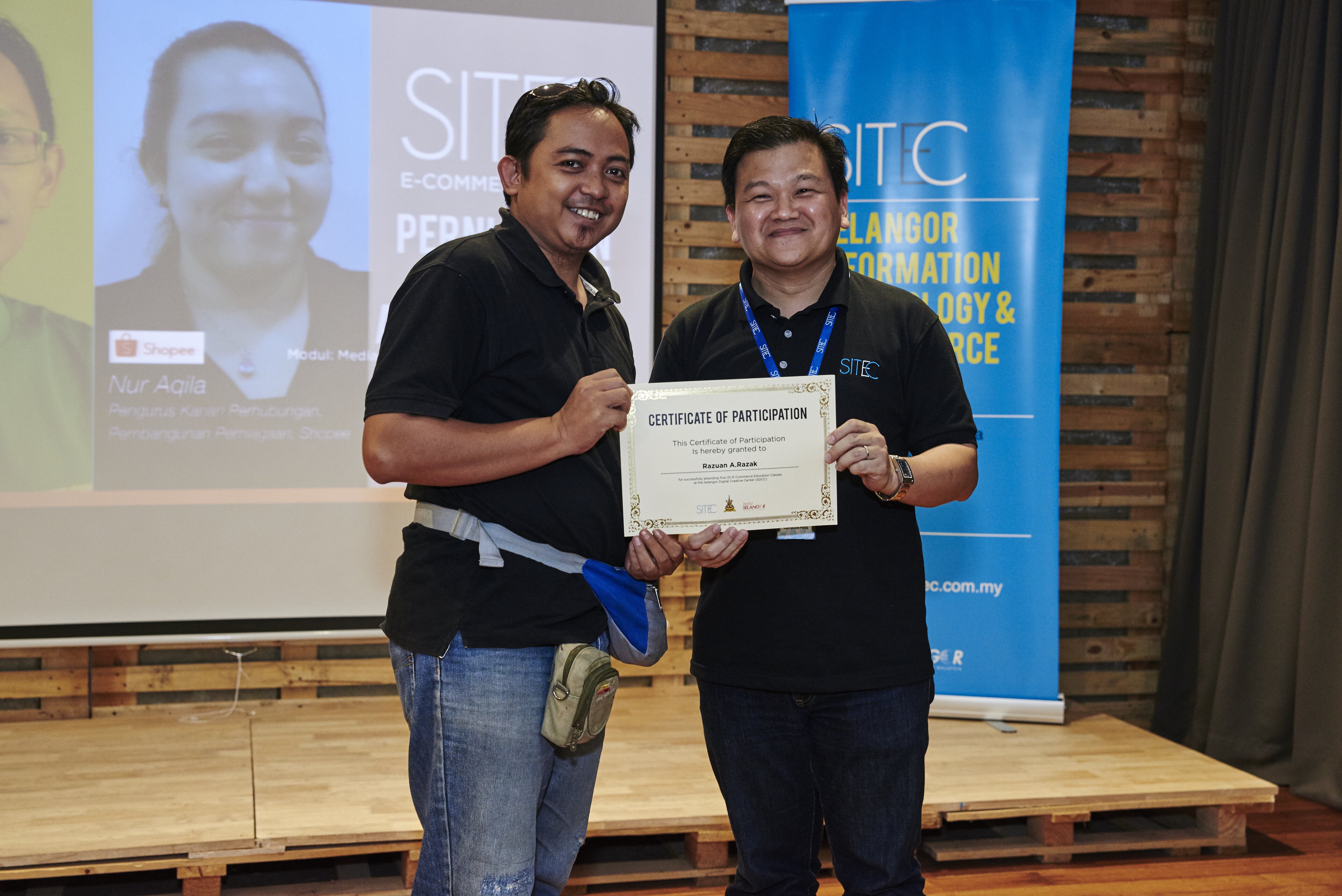 Razuan receiving his Certificate of Participation from ECClass Manager Goh Boon Peng
Razuan, who trades in items following seasonal trends, is now moving towards becoming an online merchant, having joined the Online 100 program under Razuan bin A. Razak Enterprise, as well as having a Shopee account.
E-commerce opens the door to a largely untapped market, and the EC Classes have been helpful, with different speakers offering different ideas. I have also managed to speak to some people here, building a network and learning new things, as well as share experiences with peers and look for opportunities.
Razuan Razak
Before the EC Classes, Razuan explained that he had been reading articles, forums, and blogs for information on E-Commerce, but had been having trouble relating.
As such, he noted a preference for the way the EC Class is run, with speakers relating their own experiences while presenting about their topics, making it easier for himself to relate to the lessons.
Razuan, who finds Jack Ma of Alibaba an inspiration, also admits that his participation in Online 100 is a stepping stone towards his goal of having his own dropshipping company.
He eventually aims to be an enabler for other dropshippers and agents in the long run, as well as building his brand to be a trusted name to verify dropshippers and agents, as well as their goods.
Comments
comments