ECC 7 [2016]: Making Mobile Work For your Business

The E-Commerce Class held on May 10th, 2016, titled Perniagaan Mudah Alih and held in BM, drew a decent crowd of 50-odd participants.
The speakers of the day spoke about the benefits of using a mobile application, the process of building one, as well as options to consider when moving to sell through a mobile platform.
The first speaker of the day was Chua Khai Suan (pictured, below), Chief Executive Officer of MICES Technology.
Chua spoke about how mobile penetration was increasing, not just in Malaysia, but across the world, with a projection that there will be 5.07 billion mobile phone users globally by 2019.

Chua then touched upon the knowledge, skills, manpower, and costs required in creating a mobile app, as well as the challenges and obstacles faced. Chua's presentation showed participants multiple angles in approaching the decision to get an app, and reminded participants to fully consider whether or not an app is needed, due to the costs associated with owning the app.
You have only one chance at the app, to make a good first impression on the user so that they do not uninstall the app after the first time they start it. A good app that covers many aspects like the interface, the user experience, the ability to work across multiple models of smartphones and tablets, will come with at a cost.
- Chua Khai Suan

Nur Aqila (pictured, above), relationship manager for Shopee then spoke about how Shoppe can be used as an option for merchants who are looking to sell through a mobile platform.

Administration costs and logistics charges are absorbed by Shopee to a certain extent, to draw more buyers to its platform, and to allow its sellers to be able to reap maximum rewards.
This, according to Nur Aqila, was possible due to the partnerships Shopee has with several logistics players in the region, such as Singapore and Thailand, and also offers a workaround to being able to sell regionally.
However, the merchant has to have a valid phone number and bank account in the target country, so as to allow the Shopee team in that country to set things up for the merchant.
Valerie Pong of iPay88 then explained to participants about using iPay88 as a payment gateway option as the service covers multiple platforms, and allows for multiple methods of payment.


This thus allows merchants to have an integrated payment system that accepts a variety of payment methods for the convenience of their customers.
The final presentation of the day was by Kevin Lee of GHL Systems Bhd, who introduced GHL's new service called AirPOS, a mobile POS (Point-Of-Sale) that supports both chip and pin payment, and was just launched at the end of April this year.
Lee shared that Bank Negara Malaysia intends to abolish the need for signatures when paying using credit cards in 2017, instead, replacing it with a pin system.
AirPOS was designed with Bank Negara's proposed changes in mind, therefore providing a system that remains relevant in future.
The system also allows merchants to track their sales in real-time, and allows the receipts to be sent electronically to both the merchant and the buyer for easy filing.

The session also celebrated two more loyal attendees, Toh Chin Kooi and Razuan bin A.Razak, with certificates after having attended more than five E-Commerce Classes.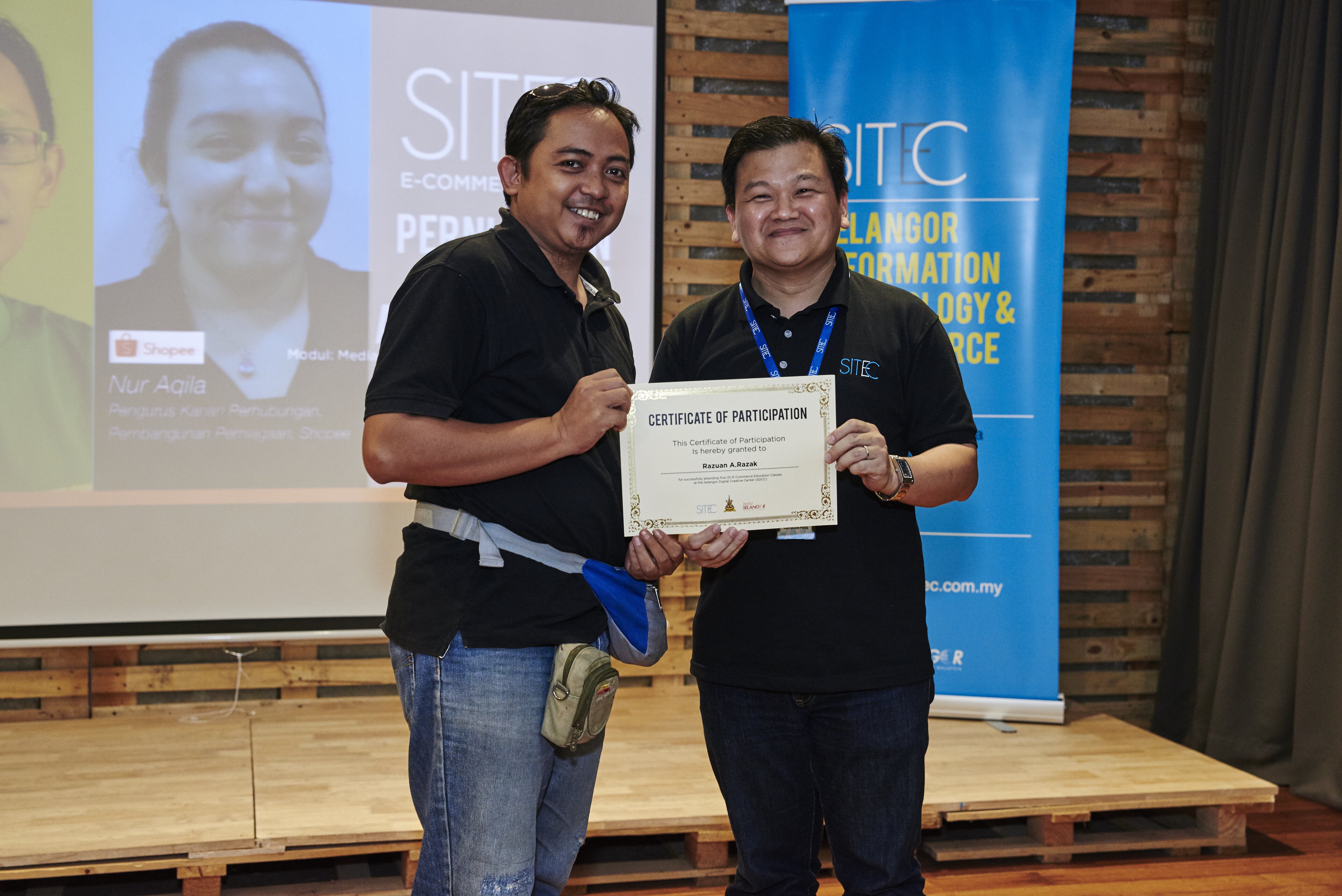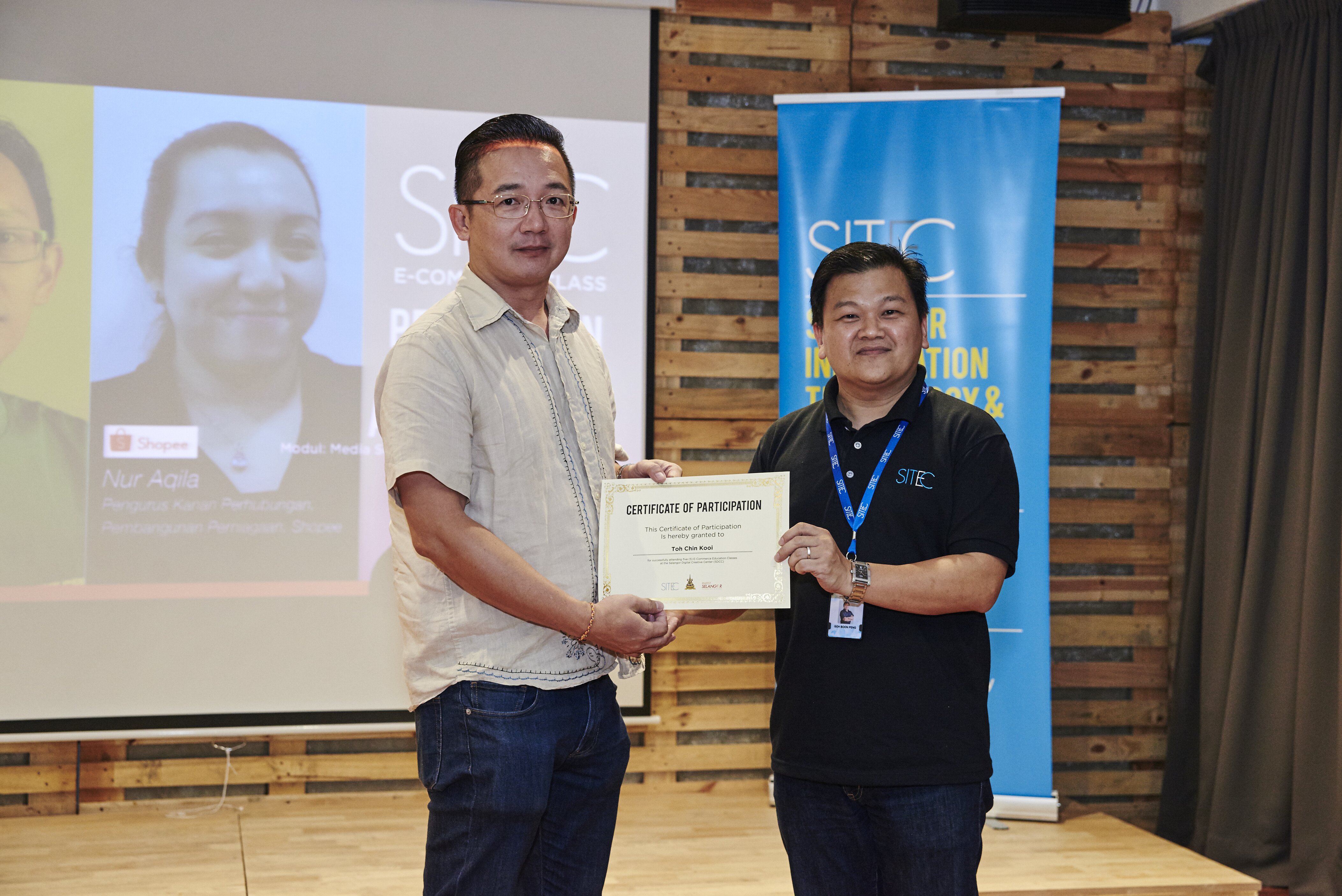 Comments
comments