SHAH ALAM – The Selangor Information Technology and E-Commerce Council (SITEC) organised the sixth Startup Selangor sharing session, entitled Financial Management on the 11th of November from 7:30pm to 9.30pm, at the Selangor Digital Creative Centre, i-City.
Lua Jes Min, general manager and co-founder of RecomN.com, and Fong Wai Hong, chieftain of StoreHub, shared their experience on planning, monitoring and controlling financial activities. Around 55 participants joined the sharing session.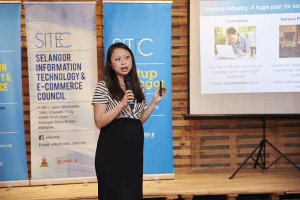 RecomN.com is a platform that connects people to service professionals such as interior designers, renovation contractors, photographers, and bakers all over Malaysia. Customers request for a quote, and within hours they will get up to 4 quotes  from service professionals along with photos and reviews. 
"To date, RecomN.com has helped more than 100,000 people find service professionals," Lua continued saying that RecomN.com has nearly 2000 service pros on its platform, and most of them are small businesses.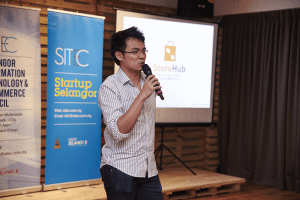 She noticed that tech-startups need more money because money helps tech-startups to grow much faster. In addition, tech-startups need to spend time to educate markets, and invest in talent.
"You must design a revenue model, and test it. You also need to project it into the future, and then adjust it."
She also argued that entrepreneurs must know what drives their spending, and always pay attention to fixed and variable costs.
"Money is not just money. Investors are your life partners, and different investors have different demands," she said, suggesting that startup entrepreneurs get a lawyer to read the contract.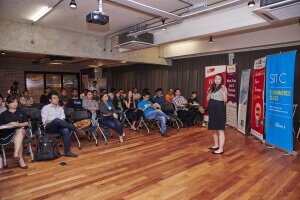 Fong introduced himself to participants – he grew up in Malaysia, and then spent 4 years in Singapore as an ASEAN Scholar and lived 10 years in Melbourne. Immediately after completing his BA at the University of Melbourne, he became co-founder and managing director for 5 years at OZHut, a multi-niche online retailer.
He was also named Australia's Best Young Entrepreneur in 2011 by StartupSmart and was among Melbourne's Top 100 Most Influential People by The Age Newspaper that same year.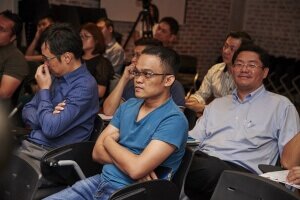 Before returning to Malaysia in 2013, he spent 1.5 years living in Shanghai to study Mandarin. He then founded his latest venture, StoreHub, a cloud-based store management system.
He suggested that startups try their best in getting the right investors who understand their business and are willing to bet on the idea. Furthermore, he mentioned that online marketing is very important to startups.
"We secured 200k through angel funding, and have gotten enough customers to cover our fixed cost," he also added that startups need to learn new technology and incorporate it into their business.
Comments
comments